To iron well and quickly a shirt is an art
Laundry professionals know well that in addition to an excellent result even the delivery time is a reason more to choose an activity rather than another one.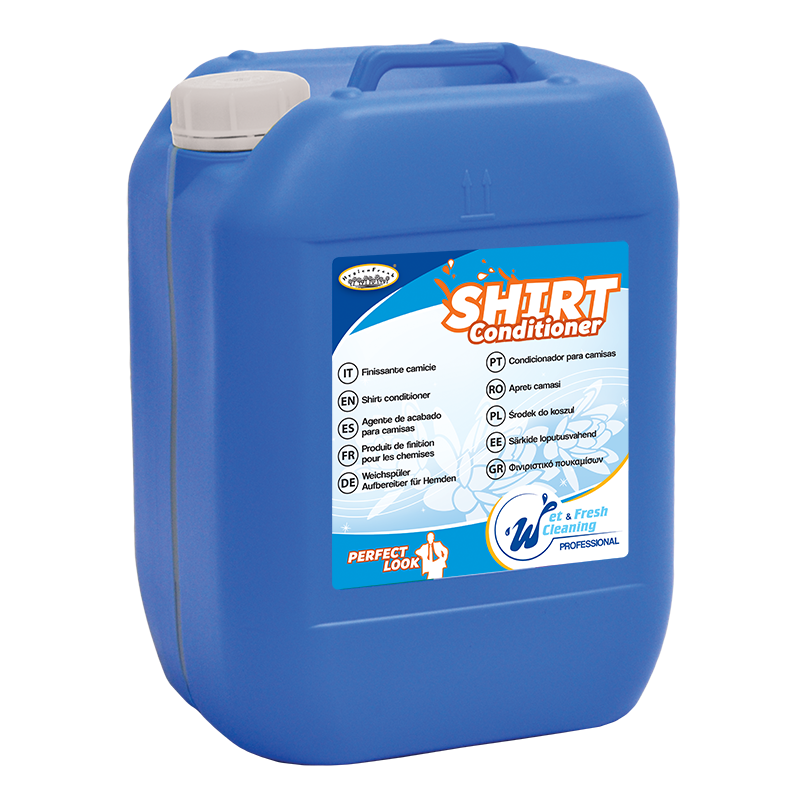 Shirt Conditioner is a sizing agent for shirts of the HygienFresh Wet & Fresh Cleaning line, the alternative wash that allows you to wash delicate garments in water without damaging them!!!
The Shirt Conditioner pre-starching liquid formula give garments some characteristics which can untangle fibres and make iron easier, already during the washing cycle!
10kg can is ideal for professional activities!
---
Shirt Conditioner has already revolutionized the sizing agents world!
Stop wasting your time to iron and perfume your shirts!
Surprise your clients with perfect results and deliveries at record speed!
CHOOSE SHIRT CONDITIONER!
---
Discover all products of Wet & Fresh Cleaning HygienFresh Line
A superior freshness and hygiene mix!