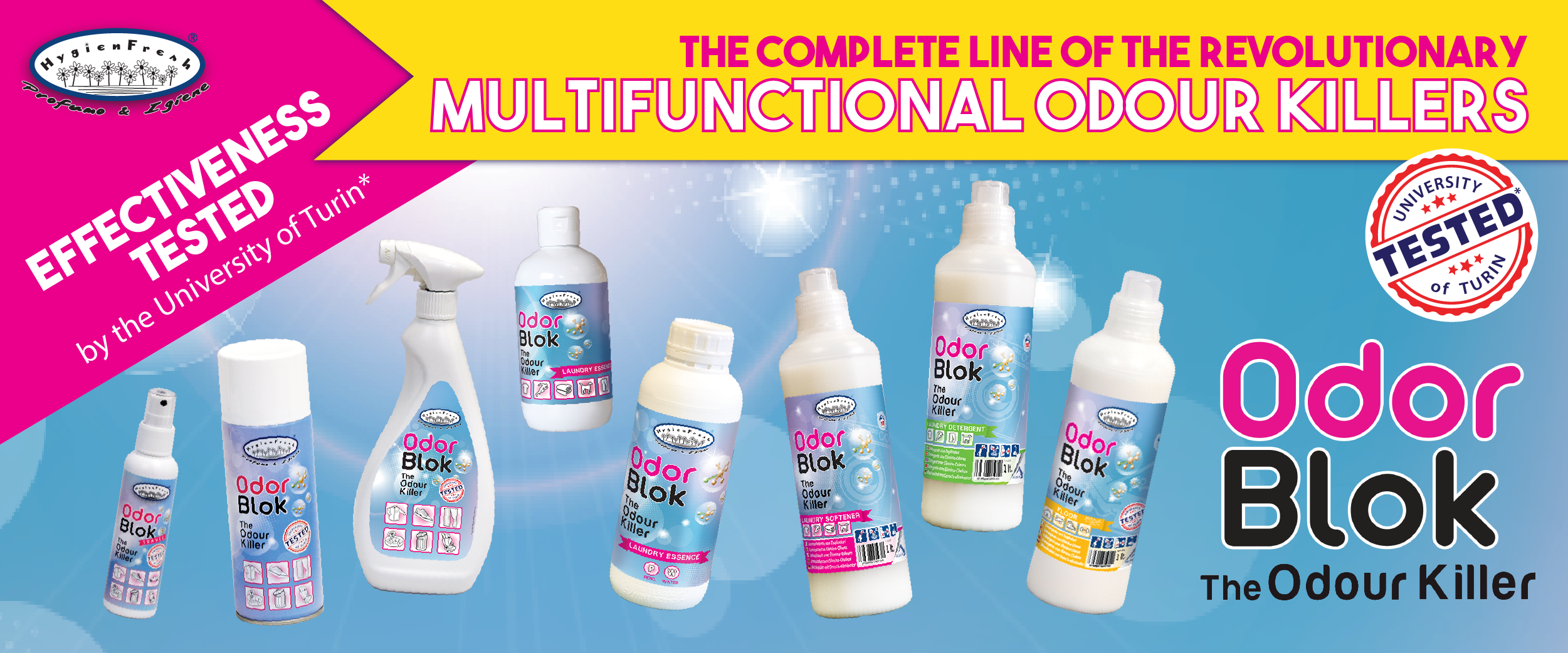 ODORBLOK The complete line of the revolutionary multifunctional odour killers
Thanks to its special formula all the Odorblok line neutralizes all kinds of odours, by realising in rooms and on garments an intense fresh laundry fragrance.
We have used this great formula in different kind of products to treat and sanitize your garments and your homes.
Active against all kind of odours:
Smoke and burnt, Sweat, Pets, Fried Food, Kitchen Odour, Chlorine-Perchloroethylene, Onion and Garlic, damp, Rotten food and rubbish...and many others

Download the presentation of the OdorBlok LINE
---
TRIPLE ACTION for perfect results

 1  IT ELIMINATES THE ODOUR SOURCE - Its rich formula acts at the origin of the odour by neutralizing the primary source.
 2  IT ELIMINATES THE ODOUR - The special active molecules don't cover the odour but they directly react by degrading it.
 3  IT TRANSFORMS THE ODOUR IN PERFUME - Finally OdorBlok releases into your rooms the beautiful fresh laundry fragrance.
---
RESULTS TESTED
by the University of Turin

After many tests the University of Turin has certified the quality of the products of the Odorblok* line, by ensuring its effectiveness even in the most difficult challenges.

* Valid for: Odorblok Odour killer 2x5kg-750ml-400ml, OdorBlok Travel 100ml and OdorBlok Floor Detergent 2x5kg-1Lt