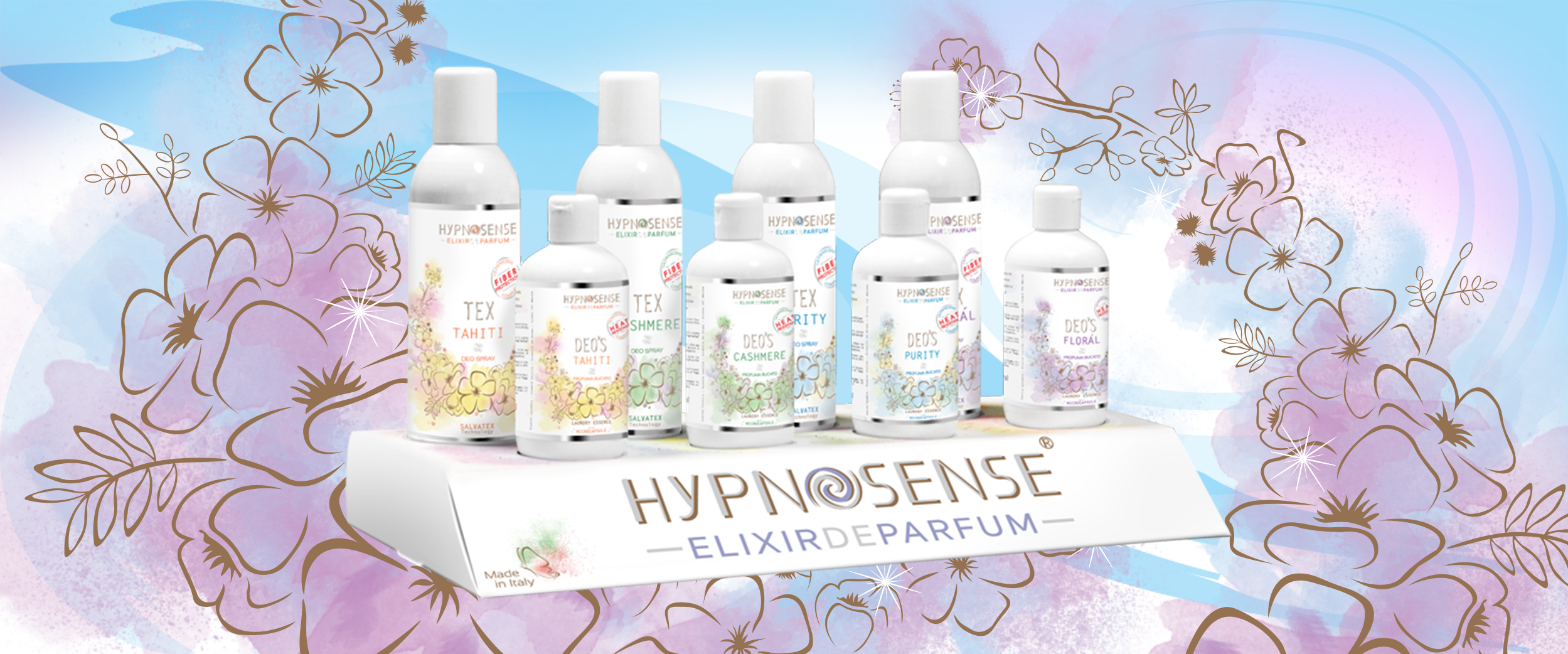 HYPNOSENSE -  Elixir de Parfum
Hypnosense is the new line which restores to the senses the wonderful fragrances of nature.
The high concentrations of essences used and the microcapsules create the heat resistant fragrances.
Hypnosense fragrances evoke incredibly intense and long-lasting scented emotions.
Ultrascent Complex is a mix of compounds that was studiously developed in the Tintolav laboratories.
Ultrascent Complex makes the fragrances last longer, even after the drying cycles.
The concentrated formula with micro-caps makes your washing super soft and beautifully scented.
You have never seen results like this before at such low dosages.
| | | | |
| --- | --- | --- | --- |
| | | | |
| Hypnosense Fabric Fresheners protect and refresh garments and upholstery fabrics in a natural way. A selection of enchanting fragrances to pamper your clothes! | The micro-caps and Ultrascent Complex formulation ensure beautifully scented garments, with incredible softness and easy to iron. | Just a few drops of the DEO'S are sufficient to obtain intensily scented garments. The micro-capsules ensure real "long-lasting" fragrances. | In combination with the softener, the Deo's will be an asset to the professional laundries that aim for a charming scent. They are suitable both for laundry and dry cleaning. |