Having a clean and scented laundry is not a simple job: with low-quality products and the heat of dryer and iron, after the wash it often happens that garments quickly loose their fresh laundry fragrance as soon as they come out of the washing machine.
For 50 years HygienFresh has been creating professional products for laundry that stand out on the worldwide market.
The high quality of raw materials, the choice of intense and unique fragrances and the attention to all the phases of production make HygienFresh products really effective!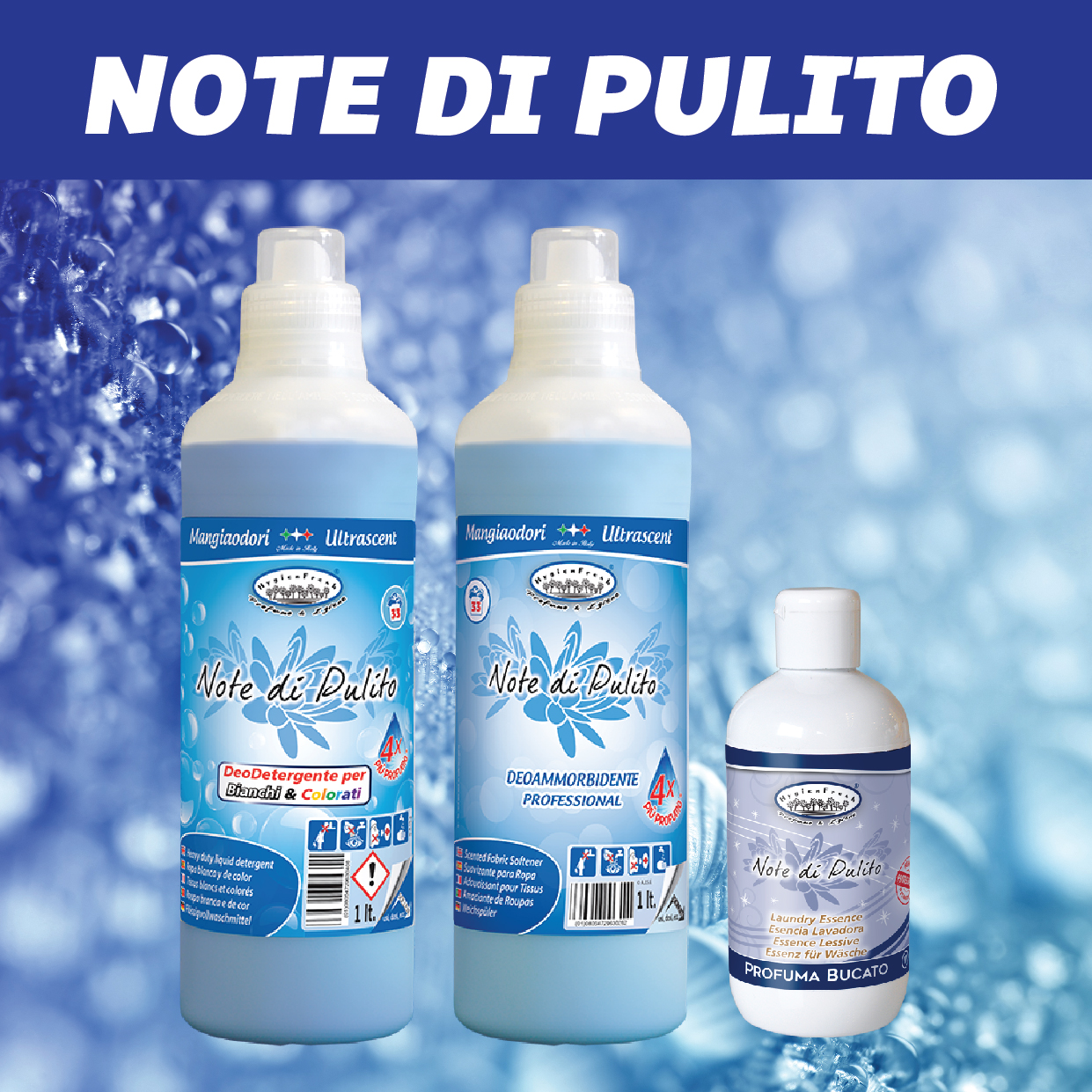 DEOWASH SYSTEM Scented Landry
The combination of detergents, softeners and essences with the same fragrance ensures a perfect cleanliness, a delicate softness and a pleasant and long-lasting scent!
Thanks to the synergic action of the essence contained in the different products it is possible to obtain an intense perfume that lasts for days!
For a fresh and super-scented laundry choose HygienFresh professional quality!
For the ones always looking for excellent performances… at home or in laundries!

DETERGENTS
The success of HygienFresh enzymatic detergents for laundry depends on an extremely effective formula: the enzymes that they contain are active against all kinds of stains also at low temperatures, since they act in synergy against dirt and difficult stains. Moreover their intense fragrances leave a pleasant scent.
SOFTENERS
HygienFresh Deosofteners leave an intense and extremely long-lasting scent and protect fabrics and fibres during the wash: their high concentration ensures softness and perfume also with small doses, whereas the super active molecules give extra softness and make ironing easier.
ESSENCES
To enhance perfume and softness even more, add also HygienFresh scented essences to the softener. Compatible with all kinds of detergents and softeners, a few drops are enough for an enchanting and durable perfume.
DEOWASH SYSTEM
Choose HygienFresh winning formula